Mexico Travel Blog
Mexico travel tips from a long-term expat


Latest Reads
Wondering where to stay in Cancun, Mexico? I've put together a detailed guide highlighting the…
On the hunt for some Chiapas coffee and food? Here's my curated list of the best restaurants i…
What's the best way to get from Cancun to Playa del Carmen? As a local expat, I will share the…
About Me
Hi! I'm Nellie — a book author, a travel writer, serial expat and fun mum. Having traveled to over 140 countries and lived in six of them, I am now a long-term expat in Playa del Carmen, Mexico.
On this blog, I'll be sharing everything I've learned about Mexico: from its amazing foods to its unique culture, world-famous archaeological sites and lesser-know secrets.
Join me on my journey as I dig deep and go under the surface of Mexico. Read more about my travels worldwide on WildJunket.com.
What Interests You?
Colonial towns
Beaches and Islands
Ancient Sites
Explore Mexico with Me !
Mexico with Kids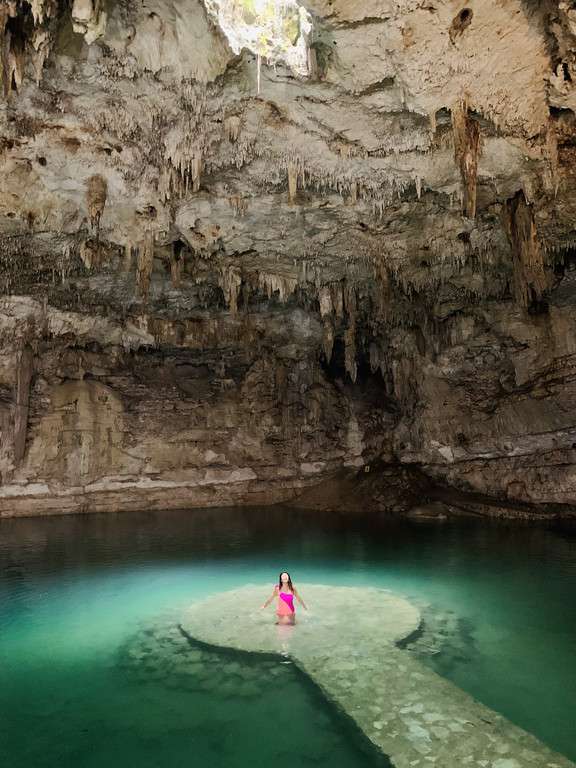 Outdoor Adventures
Mexican Festivals
Mexico Destinations
Mexico City
Mexico's city is massive, energetic, and frankly, misunderstood. Go a little deeper and you'll discover a dynamic, multi-faceted city brimming with culture, history and character.
Tulum
Poised along the Caribbean coast of Mexico's Yucatan Peninsula, Tulum is famed for its crystal-clear turquoise water, cenotes (underwater caves), and well-preserved Mayan archaeological site.
San Miguel de Allende
Pastel colored colonial buildings and leafy green parks line the enchanting cobblestoned streets; church bell towers ring and the smell of jacaranda flowers fill the air. With a magical setting and a distinct European flair, San Miguel de Allende has stolen the hearts of many, including mine.
Let's work together
Interested in collaborating? Feel free to reach out via email or my social channels!